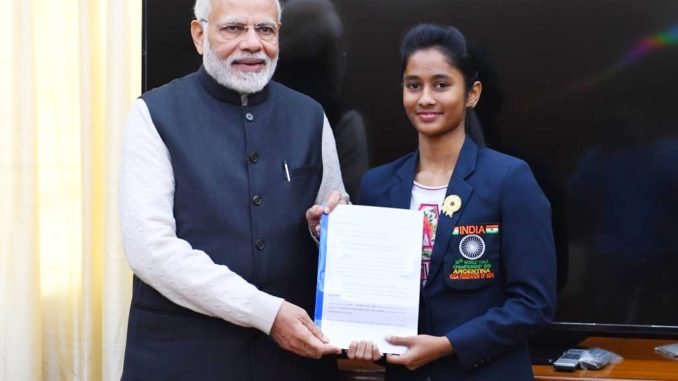 Khushi H (A 14 years old Girl from Mysore ) winner of Kannada Rajyotsava Award, Karnataka Kala Sri Award for Exceptional talent
District Youth Award, Yoga Pradeep, Yogaratna, Yoga Kesari, Mysore Ratna Devyana Ratna, Yoga Chathura and many other awards, as well as Wishbha's record for his talents in the state, country and abroad. Now Khushi H is doing a special role in "Barisu Kannada Dindimava" is being produced by Ashwika Mysore under the direction of Navilugari Naveen PB.
Under the banner of "Navilugari Films" a Kannada Upcoming film Barisu Kannada Dindimava is being under production.
[post_gallery]