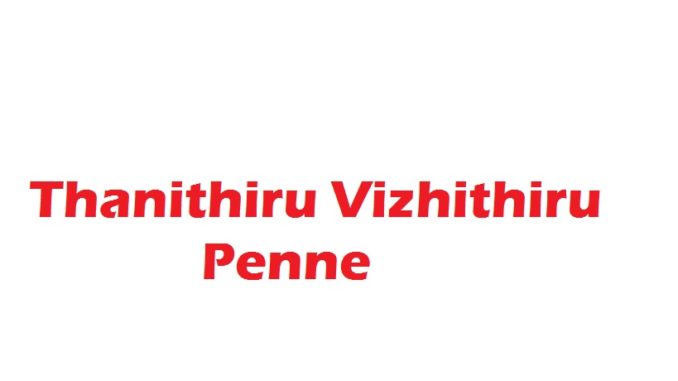 Women's Day | Inspirational Song (Tamil Album Song) Thanithiru Vizhithiru Penne….
Lyrics – Muralidharan K
Do respect Women – Happy Women's Day!!!!!!!! "Be a queen when you think, be a queen when you decide, no one has the power to defeat the tremendous power inside a women! Her strength can cross any hurdle in her life!!" Album dedicated to all Women's in our society!!!! Concept – Women Molestation & Inspirational | Motivational Song
Casting Shilpa , Vivek, Deeptha, Simran , Sandeep Kumar, Vijay Kumar, Sushil
Music Clarence Alen Crasta
Singer Harsha
Camera Sarvan, Premraj K K
Editing Muralidharan
K Producer A.K
Assistant Director Preethi Panchanathan
Screenplay & Direction Muralidharan K

Special Thanks To Hameed, Super Gym & Fitness Centre, Vignanagar, Bangalore
Kindly do watch | like this video & Share to your friends.