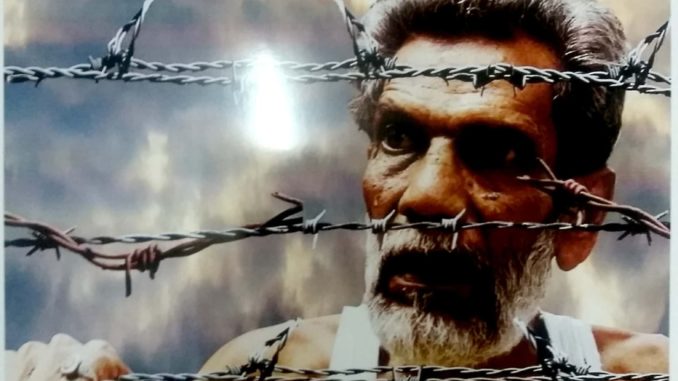 Beary Language Film "Abba"
Written & Directed By : H M Rahim
Music: Riyaz Payyoli
Produced by : Capman Media Makers
DOP: Elben Krishna
Lyrics: Mohammed Baddoor
About Beary Language:
Beary or Byari (ಬ್ಯಾರಿ ಬಾಸೆ Byāri Bāsě) is an Indian language spoken by the Muslim communities mainly of Karnataka (Dakshina Kannada and Udupi districts) and some parts of North Kerala (Byaris). Bearys speak a language made of Malayalam idioms with Tuluphonology and grammar. This language is traditionally known as Mappila Bashe because of Bearys' close contact with Mappila, the Malayali Muslims. Due to the intensive influence of Tulu for centuries, it is today considered close to both Tulu and Malayalam.
'Abba', produced by Capman Media Makers, in Byari language
Mohammed Baddur is playing the lead actor role in the movie. Roopa Varkady is the lead actress. The cast of the movie also includes state level award winner of Tulu movies M K Matara. The other stars who have acted in the movie are Rahim Saccheripete, Shubhangi Shetty (Mumbai), Sattar Goodinabali, B A Mohammed Ali, Basheer Baikampady, U H Ummar and Hussain Katipalla.
Cinematography of the movie is done by Elpen Krishna, who is well-known in the Malayalam movie industry. The move is shot in Mangaluru and other surrounding villages. The lyrics of songs in the film are written by Mohammed Baddur. Riyaz Payyoli has provided the music. The songs are sung by Ismail Talangere, Suhail Baddoor and Rijila Riyaz.
M G Rahim, who has produced and directed this movie, has also written the story and dialogues. He says that the movie has shown the various languages and co-existence with harmony that is prevalent in Tulunadu.
Synopsys: In this unique movie a father, who loves is dearly whereas the son is quite opposite, is shot in a moving manner. The film carries the social message of ungratefulness by the younger generation towards their parents who have given them life.
[post_gallery]