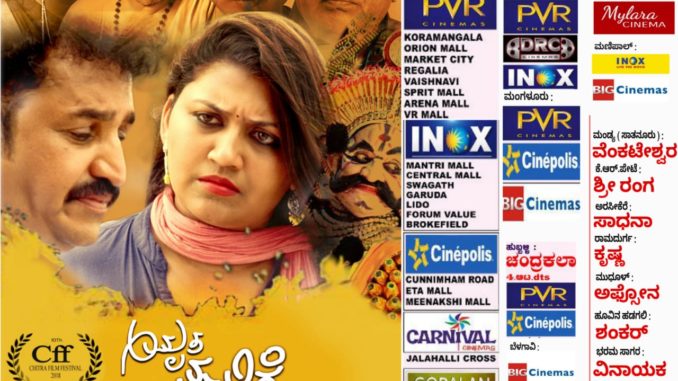 AMRUTHA GHALIGE (ಅಮೃತ ಘಳಿಗೆ) (U) KANNADA FILM . Releasing on 21st Dec, 2018
A unique visual poetry in the beautiful scenic Malnad .
Written & Director: Ashok K Kadaba, ಅಶೋಕ್ ಕಡಬ
Producer: Rajashekar S N
Artist Name: S.N.Rajshekar, Neethu, Samhitha, Vinaya, Dattatreya , Padmavasanthi, Shrungeri Ramanna
Singers: Priya Yadav, Govind Karnool
Crew members: Gubbi Shivakumar, Rajesh Bramhavar
DOP: Arun Kumar
Music Director: Karthik Venkatesh
Lyrics: Karthik Venkatesh
Music Label: Lahari Music
Stills: Premraj K K 
Synopsis:
A scintillating tale of relationships, misunderstandings, expectations, old rituals, extending our generations and lot more…. Probably you have seen all this in many movies, in many dialects and many forms …but what's so new and exhilarating .. the brilliant portrayal of human emotions and its unsatisfactory needs from others…..well it's a journey that you will envisage in this movies, what we have witnessed in our lives in bits and pieces and at the end you will be left to ponder is life a sum of expectations buried by the feeling of what's right and wrong…
Music : Karthik Venkatesh.
Brief about the Director. Ashok K Kadaba.
Theater list: