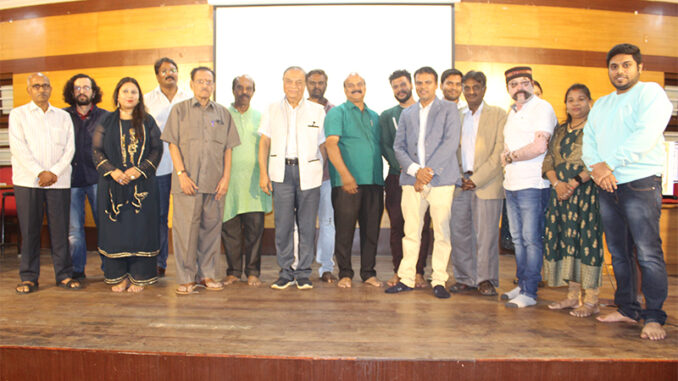 Filmaholic Foundation's 4th Year Short film festival held on 18th June 2023 at Gandhi Bhavan, Bangalore.
Filmaholic Foundation conducted the 4th Year Karnataka Youth International Short Film Festival & Mysuru International Water Film Festival at Gandhi Bhavan Bangalore on 18th June 2023.
Many film makers from different parts of the world had participated in this film festival. There were different category of award presented to the best films based on the 24 crafts of film making. The event had schedule of film screening, film making workshop, film makers panel discussion, cultural program and award ceremony. Veteran film makers from different film industry presided over the event which was very successful. Filmaholic Foundation team has been conducting these film festivals to encourage passionate film makers to educate and empower people on the themes of youth and water. Here are the below result of the award winning films.

.