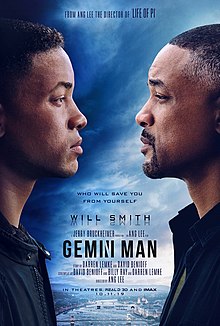 Gemini Man- Hollywood English Science Fiction Thriller Film
Directed by Ang Lee and written by David Benioff, Billy Ray, and Darren Lemke.
Wills Smith appearing as 25 years old and 50 Years old Role.
An elite assassin becomes the target of a mysterious young operative who can seemingly predict his every move.