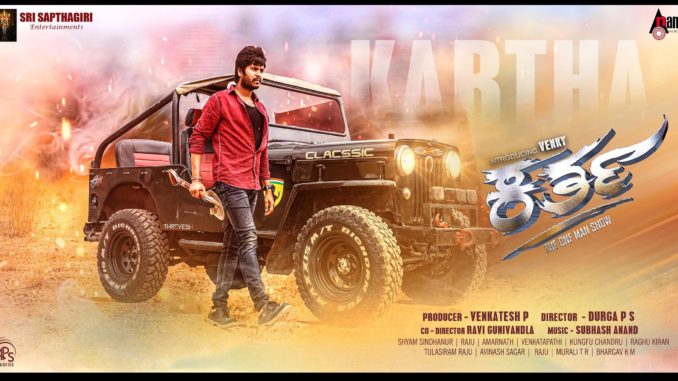 KARTHA the one man show (U/A) : Kannada Film – Releasing on Jan 2021
Banner – Sri sapthgiri entertainments
Starring: Venky , Deepthi Manne and Sarah Annaih
Director- durga p.s
Stunts – Kung-Fu chandru
Music – Subhash Anand
About this Film's Lead Venky: He hailed from Madanapalle (Andhra Pradesh State) came to Bangalore with the intension of making Kannada Film. He had saved single penny to produce this film, His next film Bhargava is under production. Lets support this film maker / hero.
[post_gallery]
Rating: 5* – Out Standing, 4.5* Very Very Good, 4* Very Good, 3.5* Good, 3* Above Average , 2.5* Average, 2* Below average, 1* Poor.