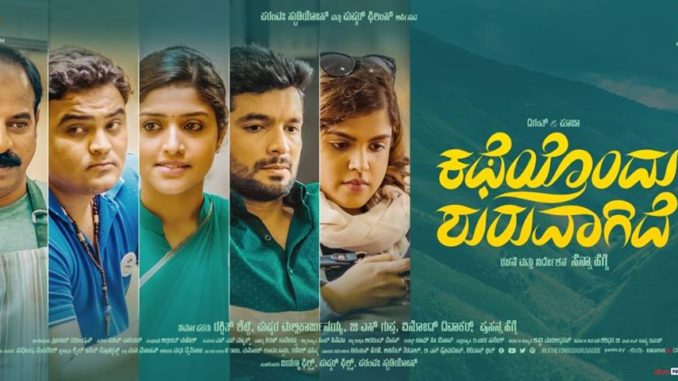 Kannada Film "Katheyondu Shuruvagide "  It is a Romantic Drama.
Nominated as "Best Romance Film" by Times Kannada Film Award 2018.
Director : Senna Hegde
Producer : Rakshit Shetty  & Pushkar Mallikarjunaiah
(Paramvah Studios & Pushkar Films)
Photo Orbit Media Rating : 4 * / 5
Our Review.
Life Is full of surprises and expectation of Miracles.
This story reveals the life of young couple who received surprises in their life.
Young man who stuck with many issues and running a resort with lots of difficulties.
Then Tanya visit the resort the both of them became good friends.
The beautiful way of narration is the back bone of this film. The beautiful acting style of leading roles really good, the expressions of Broken hearts really touching.
People looking some laugh, few drops of tears and great feeling this is film is the right one.
Loading role: Diganth , Pooja Devariya, Babu Hirannaiah, Aruna Balaraj, Ashwin Rao Pallakki, Shreya Anchan, Prakash Thuminad, Vikas Verma
Synopsis:
Tarun (Diganth) is running a resort that is under Loss,  When is thinking of how to solve the issues, Tanya (Pooja) visit his resort. She is also in some worries. Both of them strike in Friendship , that help them so resolve their issues mutually.