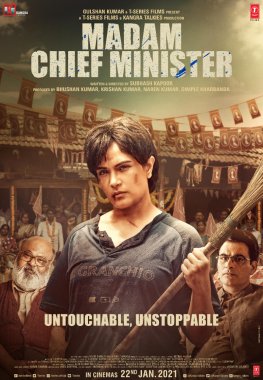 Madam Chief Minister – Political Drama Film
written & directed by Subhash Kapoor
Produced by Bhushan Kumar, Krishan Kumar, Naren Kumar, Dimple Kharbanda.
Co-Produced by Vinod Bhanushali & Shiv Chanana (T-Series), and President Global Digital Business & Legal Neeraj Kalyan (T-Series).
Starring Richa Chadha in the lead role.
Rating: 5* – Out Standing, 4.5* Very Very Good, 4* Very Good, 3.5* Good, 3* Above Average , 2.5* Average, 2* Below average, 1* Poor.