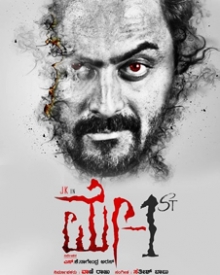 "May 1st" is Kannada Horror Film, rleased on 24th Aug, 2018.
Cast : Jayaram Karthik, Raksha Somashekar Music : Sathish Babu Producer : Vani Raju Directed : Nagendra Urs
Synopsis:  When actor JK at his Farm house , was practicing shooting. suddenly unnatural things happening and he and his family escaping from that unnatural force.