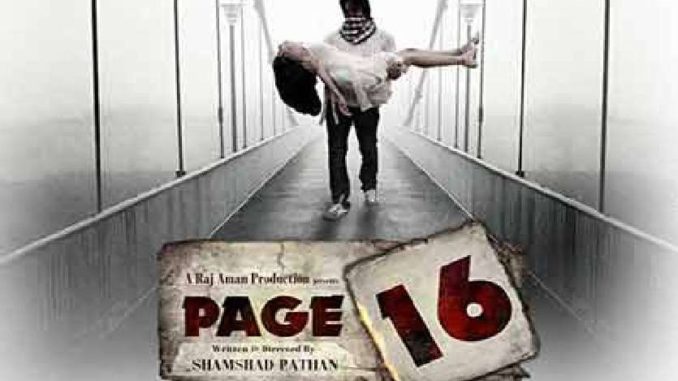 Raj Aman Production Presents the official Trailer of the upcoming movie "PAGE 16"
Directed by : Shamshad Pathan,
Produced by : Shahzad Pathan
Starring: Kiran Kumar , Aseem Ali Khan, Bidita Bag, Bani, Master Ayan, Zakir Hussain, Nattha.
Page 16 is a Supernatural thriller. It's a story about an ambitious builder Ajay,who's life turned upside down when he bought a book for his son Harsh. It all started with page 16 of that book where his past and present life gets entangled.