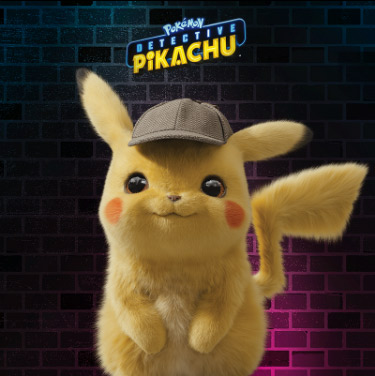 Pokémon: Detective Pikachu is a urban fantasy mystery film
Directed by Rob Letterman, who co-wrote the screenplay with Dan Hernandez, Benji Samit and Derek Connolly from a story by Hernandez, Samit and Nicole Perlman.
The first-ever live-action Pokémon movie, "POKÉMON Detective Pikachu" stars Ryan Reynolds as the titular character in the first-ever live-action movie based on the iconic face of the global Pokémon brand—one of the world's most popular, multi-generation entertainment properties and most successful media franchises of all time.
The film will be distributed outside of Japan and China by Warner Bros. Pictures, in Japan by Toho Company, Ltd. and by Legendary East in China.
Ace detective Harry Goodman goes mysteriously missing, prompting his 21-year-old son, Tim, to find out what happened. Aiding in the investigation is Harry's former Pokémon partner, wise-cracking, adorable super-sleuth Detective Pikachu. Finding that they are uniquely equipped to work together, as Tim is the only human who can talk with Pikachu, they join forces to unravel the tangled mystery.