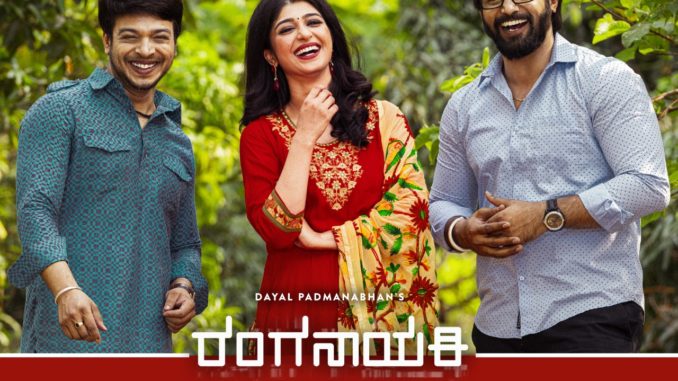 Ranganayaki -Volume 1 – Virginity. : Romantic Thriller Film in Kannada
Story-Screenplay-Direction: Dayal Padmanabhan
Producer: S.V.Narayan
Starring: Srini, Aditi Prabhudeva, Trivikram,
Music: Manikanth Kadri
Banner: S.V.Entertainment
Dialogues: Naveen Krishna
Co-Director: Venkat Dev
Editing: Sunil Kashyap.H.N
Music & Background Score: Manikanth Kadri
Director Of Photography: Rakesh.B
Record Label: AANANDA AUDIO VIDEO
A small note on the Lyric " Adharam Madhuram'. This classical melody was originally penned by ancient philosopher-poet, "Sripadh Valabhacharya". Shwetha Prabhu renders her voice for this contemporary adaption by music director Manikanth Kadri.

[post_gallery]