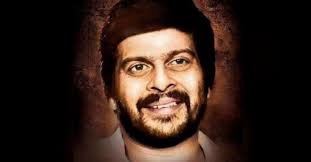 Shankar Nagarakatte (Industry name : Shankar Nag, Born on 9 November 1954 – 30 September 1990) was an Indian actor, screenwriter, director, and producer known for his work in Kannada cinema and television. He directed and acted in the teleserial, Malgudi Days, based on celebrated novelist R. K. Narayan's short stories.
Shankar Nag received the inaugural IFFI Best Actor Award (Male): Silver Peacock Award" at the 7th International Film Festival of Indiafor his work in the film Ondanondu Kaladalli. He co-wrote 22 June 1897, an Indian national award-winning Marathi film. He is the younger brother of actor Anant Nag.
Shankar Nagarkatte was born on 9 November 1954 in Mallapura, Honnavara. His parents were Anandi and Sadanand Nagarkatte. Born into a Konkani-speaking family, his family settled in Shirali, a village near Bhatkal in Uttara Kannada of Karnataka State.
(Page is Under development)