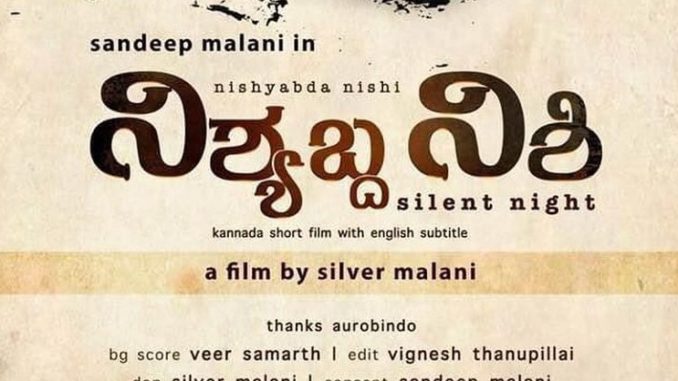 Silent Night to be released online in Malani Talkies YouTube Channel
Come Friday and a film buff looks forward for the new release in the nearing theatre or a multiplex. But the era now is changed when people look forward to what is online in the OTT platform. With Amazon, Netflix, Zee 5, Hotstar and many other digital platforms releasing numerous films and series – its competition time to see who wins the race. Nevertheless, YouTube also has managed to bag lots of films released on their platform.
Sandeep Malani, actor and director is now ready with his award winning film 'Nishyabda Nishi' (aka Silent Night) to be released online and he has chosen his own production Malani Talkies YouTube channel to release it.
The film with a strong message at the climax; is a short film of 15 mins duration that is directed by his son Silver Malani, and background score by Veer Samarth. Santosh Chawla and Vignesh have edited the film, while Aurobindo Kiriyakere has been creative advisor on the project. Sandeep Malani is the only sole actor in this dark film wherein he acts multiple characters (a sort of split personality) all in one single frame shot in dark. This experiment won him the Best Actor Award at an Vintage International film festival recently.
The film will be streaming from June 5th 2020; and because of the title – Malani has chosen the midnight of June 4th at 00:15 IST hrs to go online with the release.
[post_gallery]