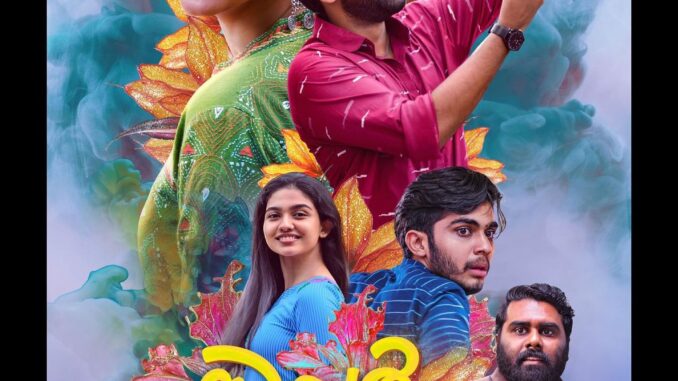 Super Sharanya – Malayalam Movie – Releasing on 7th Jan 2022
Starring Anaswara Rajan, Arjun Ashokan, Mamitha Baiju, Naslen, Sajin Cherukayil, Vineeth Vishwam.
Written and Directed by Girish AD
Produced by Shebin Backer & Girish AD.
DOP – Sajith Purushan
Music – Justin Varghese
Film Editor – Akash Joseph Varghese
Sound Design – KC Siddharthan & Sankaran AS
Sound Mixing – Vishnu Sujathan
Lyrics -Suhail Koya
Art Director- Nimesh M Thanoor
Costume Designer- Femina Jabbar
Makeup – Sinoop Raj
Production Controller- Alex E kurian
Direction team – Suhail M, Philip Francis,Vishnu Devan, Shibin Murukesh,
Anuradha Indira, Ajmal Zamam, Kiran Josey
Cinematography team – Clinto Antony,Jijilesh dadu, Jimmy Danny (Jimsdan)
Subtitles – Sreejith Parippayi
Production Executive – Rajesh Menon
Finance Controller – Udayan Kaprassery
PRO – Manju Gopinath
Digital Marketing – Hains
VFX – Promice
D.I Studio – Poetic Prism and Pixel Cochin
Colourist: Srik varier
Stills – Aji Muscat
Poster Designer – Prathool NT
Trailer Edit – Sanath Sivaraj
Rating: 5* – Out Standing, 4.5* Very Very Good, 4* Very Good, 3.5* Good, 3* Above Average , 2.5* Average, 2* Below average, 1* Poor.