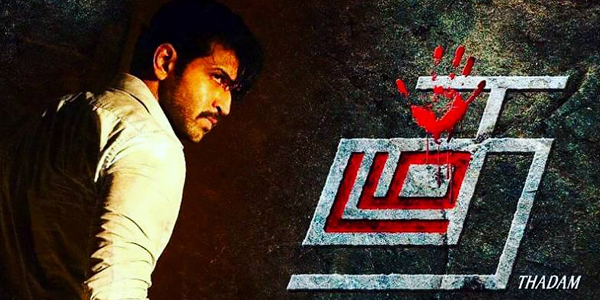 Thadam is Investigative Thriller Film in Tamil
It is an Investigative thriller based on a real-life incident directed by Magizh Thirumeni
. Starring: Arun Vijay , Tanya Hope, Smruthi Venkat, Yogi Babu, Sonia Aggarwal , Vidya Pradeep
DOP : Gopinath
Music : Arun Raj
Editor : Srikanth N.B.
Art Direction : A.Amaran
Audiography : T Udhayakumar
Sound Design : Suren & Alagiakoothan
Action Choreography : Stunt Silva & Anbariv
Production Control : R.P.Balagopi & E.Elangovan VFX : Prasad Lyricist – Madhan Karky
Synopsis:
Thadam, which translates to 'imprint' is a investigative triller. Every crime is constructed just like a building. All it takes for the investigator is to make sense of this imprint lift behind by the criminal. This one clue to bring the whole structure down.