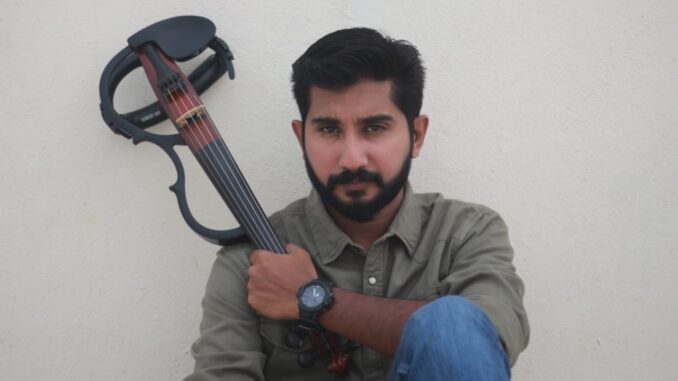 Brief by Him self: (Self Intro)
With respect to projects, I have been involved in a rather interesting pipeline. There have been some very interesting projects in the offing locally and through international collaborations. The genres are primarily Psybient, Experimental with primary focus on Carnatic adaptations to global forms of music.
As part of the Mind Map Band, our original compositions are up and about and we hope to roll out further magic shortly.
Long term, I hope to see myself not just creating immensely powerful music but also have a music academy with some very innovative curricula without compromising on the rich Indian forms.
My purpose and passion is to create music & bring people and projects together that would move, save, impact and inspire. Music industry will continue to make music that moves our hearts, feet and minds and I plan on being part of that.
Have been playing violin for 21 years
Music Director for upcoming Malayalam and Kannada movies
Worked with Music Directors across South Indian Films
Carnatic and Western Violin teacher and a consultant
Been part of a project with Raghu Dixit – https://en.wikipedia.org/wiki/Raghu_Dixit
Team member- The Vasu Dixit Collective – https://www.facebook.com/vasudixit
Been part of projects with Sanjeev Thomas – https://www.facebook.com/pg/sanjeevtmusic/about/
Lead Violinist-Mind Map – https://www.facebook.com/MindMapmusic/
Founder and Lead Violinist -Rudra
Performed across India, America, Europe and Middle east as part of various bands and as a Soloist
Lead Violinist – Naveen Sajju Live ( NS LIVE)
Core areas of expertise
Fusion
Experimental
Psybient
Audience driven Genres
Watch me here