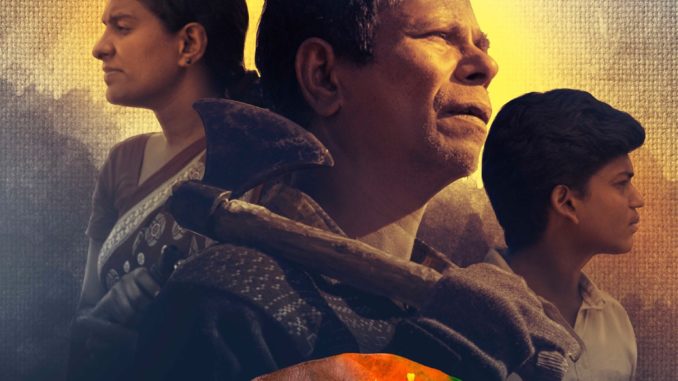 Veyilmarangal(U) – Malayalam Drama Film Duration 1 hrs 48 mins
written and directed by Bijukumar Damodaran
Produced by Baby Mathew Somatheeram.
Starring: Indrans, Sarita Kukku, Master Govardhan, Krishnan Balakrishnan and Prakash Bare
cinematographer : M. J. Radhakrishnan.
D.O.P – M.J. Radhakrishnan
Editor – Davis Manuel
Sound Mixing – Pramod Thomas
Original Score – Bijibal
Sound Design – Jaydevan Chakkadath, Sanu Purushothaman
Sync Sound Recordist – Jayadevan Chakkadath, Smijith Kumar P.B
Veyil Marangal is the first Indian film to win an award in main competition for Golden Goblet in Shanghai International Film Festival.