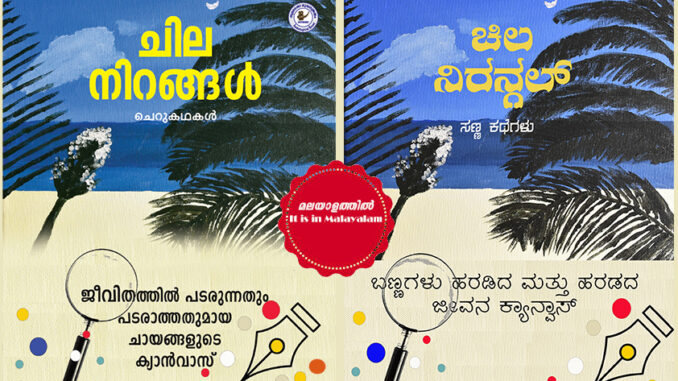 Chila Nirangal (Some Colors)
Life is a journey .. A journey in search of a goal … Many people realize that it is in the last stage of life .. This journey itself shapes one. Those who come to the city from the countryside with many life prospects are gradually finding their own place. Premraj, a short story writer from a small village in Kasaragod to a big city in Bangalore, has ten stories to tell us about the realities of life. Sri EP Rajagopalan, a famous critic of Malayalam, has spoken about the poem 'Velocity of Darkness' in one place. Something very unusual was said in the poem: "The world is not made of atoms but of stories." Teachers in schools have taught that our world is made of atoms. But we have not seen the atom , But we hear and see stories. That is a great truth. Each story here is set in a different environment. There is hope, there is love, there is loneliness, there are the harsh realities of life. The story of Some Colors shows a family man's compassion for a delivery boy. While living in a private company in Bangalore, he also finds time to write short stories online along with writing and directing short films. This young man. You will definitely like this collection of printed short stories published by him. They are written in a simple format that can be read in one sitting. Its Introduction is written by K Jayachandran ,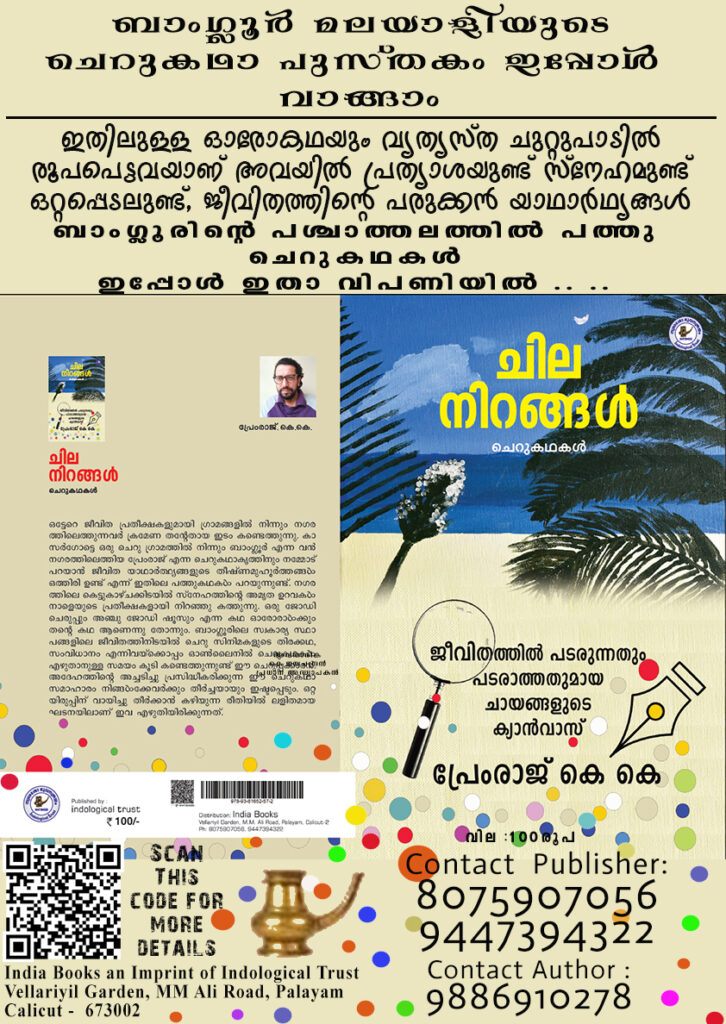 Sri Viji Thambi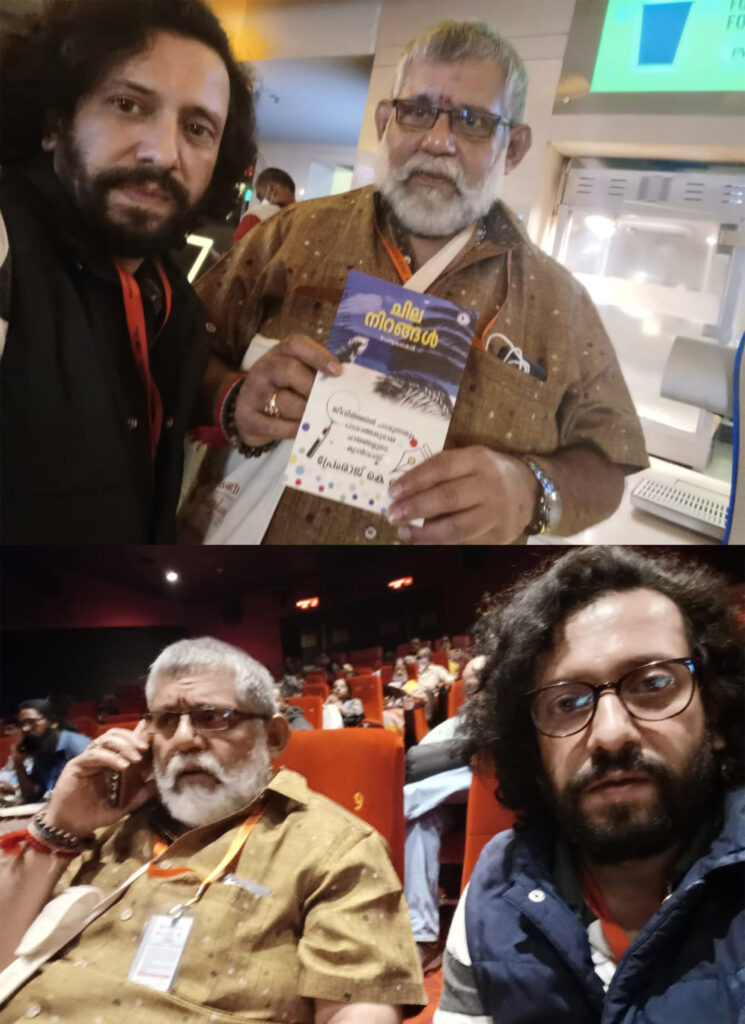 Team "Meppadiyan" Malayalam Movie
Sanskrit movie "Bhagavadajjukam " Director Yadu Vijayakrishnan & Artist Jishnu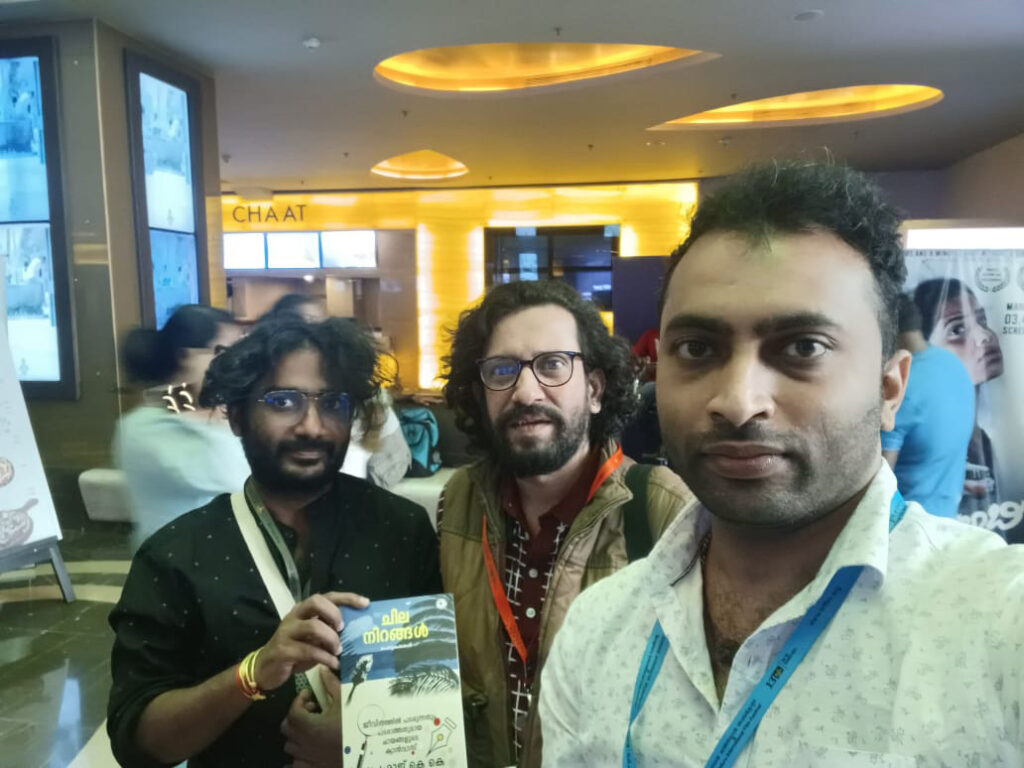 Chila Nirangal – Book received by Sri Unni Mukundan and Team / Smt Latha & Baby Shivada / Nithin & Sreejith / M V kumar Das Menon / Smt Rajeshwari Amma / Sri K P Sasi.
https://www.facebook.com/plugins/post.php?href=https%3A%2F%2Fwww.facebook.com%2Fprem.raj74%2Fposts%2F10159775751824395&show_text=true&width=500