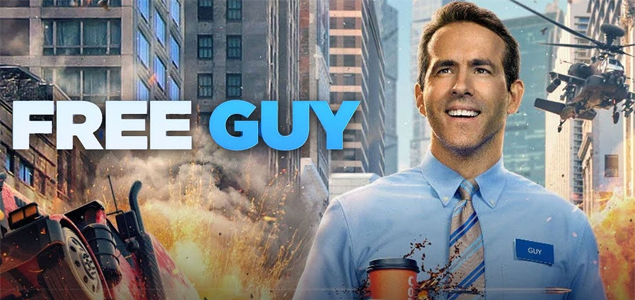 Duration 1h 55m
When a bank teller discovers he's actually a background player in an open-world video game, he decides to become the hero of his own story — one that he can rewrite himself. In a world where there's no limits, he's determined to save the day his way before it's too late, and maybe find a little romance with the coder who conceived him.
Director: Shawn Levy
Story by: Matt Lieberman
Music by: Christophe Beck
Production; companies: Berlanti Productions; 21 Laps Entertainment; Maximum Effort; Lit Entertainment Group; TSG Entertainment;
Rating: 5* – Out Standing, 4.5* Very Very Good, 4* Very Good, 3.5* Good, 3* Above Average , 2.5* Average, 2* Below average, 1* Poor.