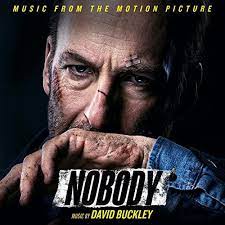 Nobody (A) – English Action / Thriller Film Duration 1 Hr 32 Min
Hutch Mansell fails to defend himself or his family when two thieves break into his suburban home one night. The aftermath of the incident soon strikes a match to his long-simmering rage. In a barrage of fists, gunfire and squealing tires, Hutch must now save his wife and son from a dangerous adversary — and ensure that he will never be underestimated again.
Director: Ilya Naishuller
Produced by: David Leitch; Kelly McCormick; Braden Aftergood; Bob Odenkirk; Marc Provissiero
Production companies: Perfect World Pictures; 87North Productions; Eighty Two Films; Odenkirk Provissiero Entertainment
Nobody is directed by acclaimed filmmaker Ilya Naishuller (Hardcore Henry), from a script by Derek Kolstad, the narrative architect of the John Wick franchise, and co-stars legendary Emmy winner Christopher Lloyd as Hutch's father and multi-hyphenate musician-actor RZA as Hutch's brother, whose own hidden talents aid Hutch in his quest for vengeance.
The film is produced by Kelly McCormick, p.g.a, and David Leitch, p.g.a., the filmmakers of Fast & Furious Presents: Hobbs & Shaw, Deadpool 2 and Atomic Blonde, for their company 87North, by Braden Aftergood, p.g.a. (Hell or High Water, Wind River), for his Eighty Two Films, and by Bob Odenkirk and Marc Provissiero (Hulu's PEN15) for Odenkirk Provissiero Entertainment. The film is executive produced by Derek Kolstad, Marc S. Fischer, Annie Marter and Tobey Maguire.
Rating: 5* – Out Standing, 4.5* Very Very Good, 4* Very Good, 3.5* Good, 3* Above Average , 2.5* Average, 2* Below average, 1* Poor.