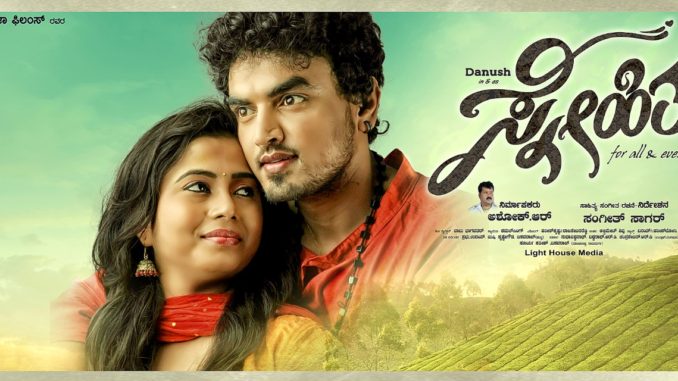 Snehitha Kannada Romantic Action Thriller Film – Upcoming
Director : sangeet sagar
Starring : Dhanush, sulakshakaira​ , shivramanna, ninasam​ ashwath, umesh​ , RT rama , Mandeep​ ray, Pranay​ murthy
produced : Ashok R
DoP: Kamal Singh
Makeup : Manu
Music background sound design by sangeet sagar
Entire Karnataka, Film loves are welcomed this Movie Teaser. There are 3 fights scenes . Beautifully Picturised the songs of this film and it is adventures shoots. This film reveal the story of two generations, old and new .
[post_gallery]
Rating: 5* – Out Standing, 4.5* Very Very Good, 4* Very Good, 3.5* Good, 3* Above Average , 2.5* Average, 2* Below average, 1* Poor.