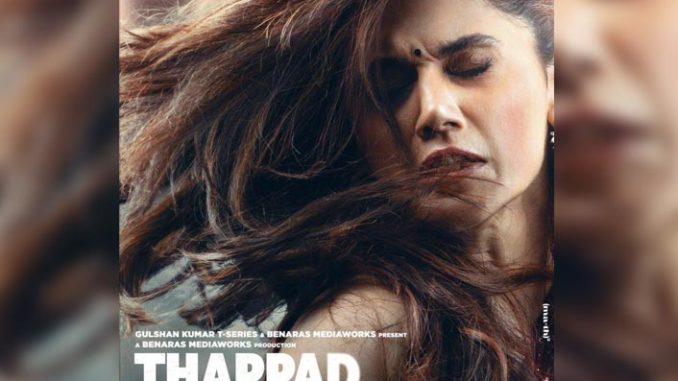 Thappad – Hindi Drama Movie , Duration 2h 24m
Directed By: Anubhav Sushila Sinha
Produced By: Bhushan Sudesh Kumar , Krishan Krishna Kumar , Anubhav Sushila Sinha
Music director: Anurag Saikia, Mangesh Dhakde
Written By: Anubhav Sushila Sinha & Mrunmayee Lagoo Waikul
Script Consultant : Anjum Rajabali
Executive Producer : Sagar Vaishali Shirgaonkar
CFO Benaras Media Works: Dhrub Draupadi Dubey
Co Producer (T-Series): Vinod Jamnaben Bhanushali
President-Global Digital Business & Legal: (T-Series) Neeraj Veena Kalyan
Senior Vice President Films(T-Series): Shiv Urmila Chanana
Project Manager(T-Series): Alok Gunwati Shukla
DOP: Soumik Sarmila Mukherjee
Associate Director: Vikhyaat Geeta Sareen
Edito:r Yasha Pushpa Ramchandani
Production Design: Nikhil Kshipra Kovale
Background Score: Mangesh Urmila Dhakde
Costume Stylist: Vishakha Vidya Kullarwar
Make Up & Hair Designer: Jyotika Mirpuri Aroura
Line Producers :Amit J Chaudhary, Arun Singh Dikky (Lko)
Senior Accounts Manager :Sofia Asha Menezes
Description : Amrita whose seemingly perfect life is shattered with a slap, that too slap from her Husband in a Party . . But is one slap enough to question what a relationship stands for?