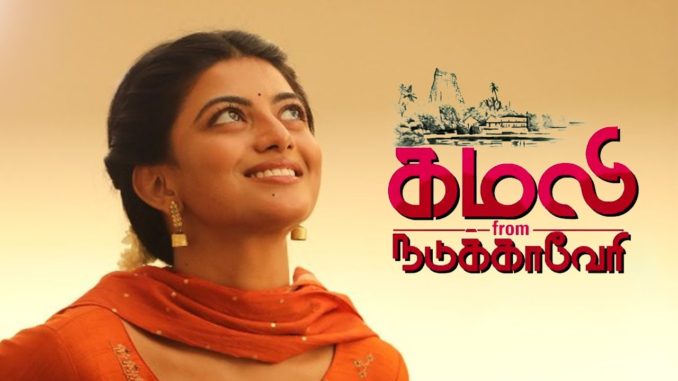 Kamali from Nadukkaveri​ – Tamil Drama Film (U)
Starring: Anandhi, Prathap Pothen, Imman Annachi & Others
Written & Directed by : Rajasekar Duraisamy
Music : Dheena Dhayalan
Cinematography : Jegadeesan Logayan
Editor : R Govindaraj
Art : E Thyagarajan
Lyricists : Yugabharathi, Madhan Karky, Karthik Netha
Co-Director : R Rethnasamy
Dance Choreography : Poppy, Sathish Krishnan
Sound Design : M Gita Gurappa
Production Manager : P Baburao
PRO : Johnson
Publicity Designs : Gibson UGA
Executive Producer : A Jaii Sampath
Produced by : Abbundu Studios Pvt Ltd
Promotions : DEC
Music on Divo
Kamali from Nadukkaveri​ is a Film that embraces the Power and the Importance of Education for Women. Born as a Girl Child in a village called Nadukkaveri, How Kamali becomes the identity of the same village is what this film is all about. "Kamali from Nadukkaveri" is a self realization to all the Woman Out There.
Rating: 5* – Out Standing, 4.5* Very Very Good, 4* Very Good, 3.5* Good, 3* Above Average , 2.5* Average, 2* Below average, 1* Poor.