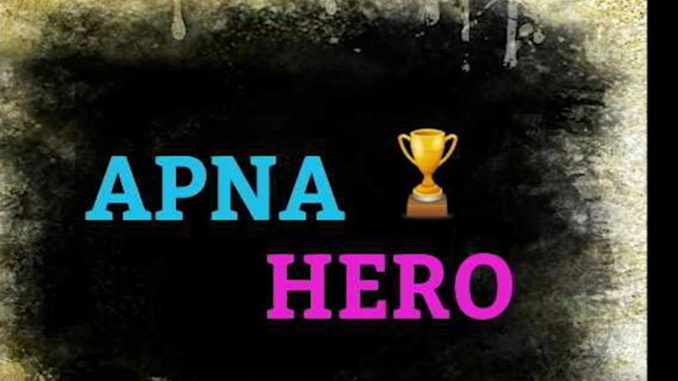 Apna Hero – Hindi Short Film is Based on Old Age home & The bond between Grand father and Grand son. It revels the value of Grand parents.
Creator & Concept : Galli Vendor
Associate: T Srinivas
Camera & Editing : Premraj KK
Back Ground Score : Raja Sri Shankar
Studio: Swarastan Media
Mixing Engineer : A J Alimir zaq
Artist:
M V Kumar Das Menon
Premraj KK
Venugopal
Rajashekar
Rehan
Ganesh Patel
Vaibhav Nanda
Special Thanks: Venugopal, Nagaraj, Veerendra , Aravind, Ravikumar, Sameer Nanda
Online Media Partner : Filmgappa
Malayalam Director Praveen P C's Comment :
Head Master Sri. Jayachandran Master's Comment
Dubai Based NRI Sanjay Ramachandran's Comment:
——————— Review Below ———————-
APNA HERO:
Review by Lokesh Shankar Narayan
This short movie is bilingual, made in Kannada and Hindi. It is focused on the social value and ethics, especially with RESPECT to showing RESPECT to the Elders of our Family. It is a kind of CLASH of PLANS of two genera-SONS
Its an AGE OLD story of an OLD AGE Father. At the SUNSET time of DAD's LIFE, his SON, SET to leave him in DARK. However, the grand SON RISES to the ocassion to bring his Grandpa to the SUN LIGHT. Apna HERO uncovers the VILLAIN in the Family TREE. The BRANCHES try to discard the DRY LEAF but the YOUNG LEAF teaches a LesSON.
The story is little predictable as we have already read the stories built around this concept. However, with the limitations of short films, the effort is worth an applause.
The actor in Grandpa's role has produced a natural acting skills, communicated effectively through his eyes. The boy, who played Mobile addict, Cricket playing grand son also done well. Editing and re-recording could have been little perfect.
Barring these, its an honest attempt to highlight the NEW AGE Social evil of OLD AGE Homes.